"Everyone is welcome into the life of the Christian community at Petaluma United Methodist Church.
That's right. Everyone. And that includes you!"
Starting July 4 worship services will start at 11:30
Click
here
to listen to podcasts of the weekly Sermons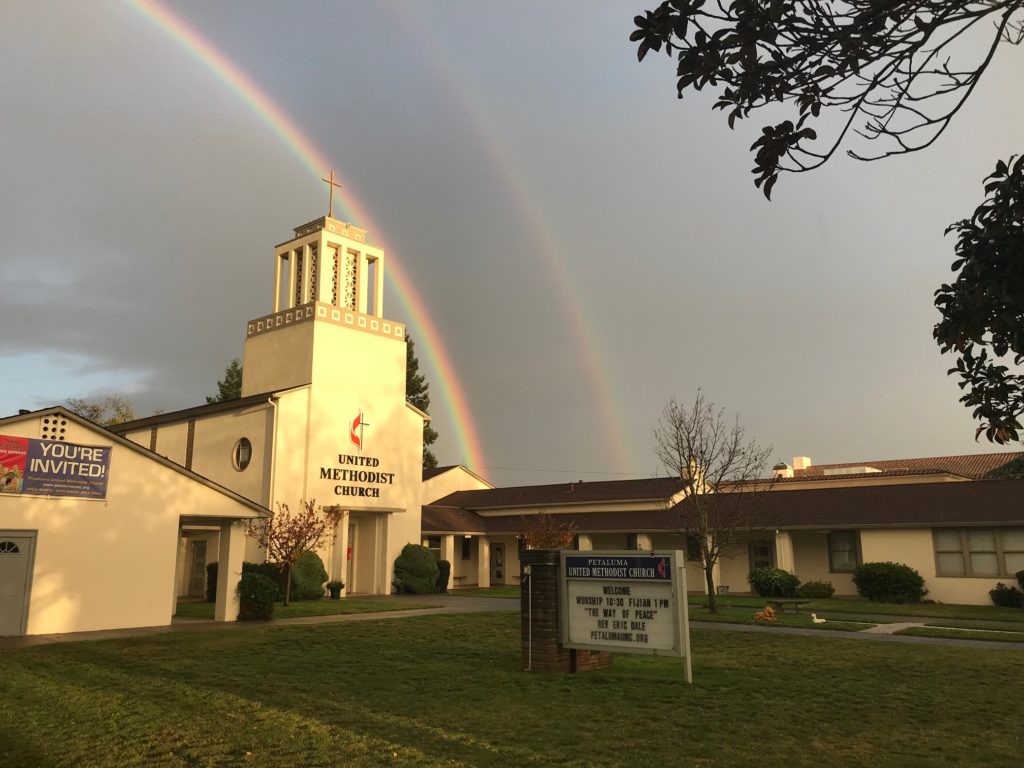 The United Methodist Church is a global force for healing and hope.  From hospitals and schools, to clinics and immigration services, we care for the whole human community. From our United Methodist Committee on Relief, to our regional effort to plant new church communities and serve our diverse community, United Methodists are on the move. Donate to help this local church expand our outreach and commitment to our local community. Donate to participate in a non-judgmental and healing outreach across the globe. Your donation and regular generosity will literally save lives. Thank you!

Click this link to go to PUMC direct Donation form